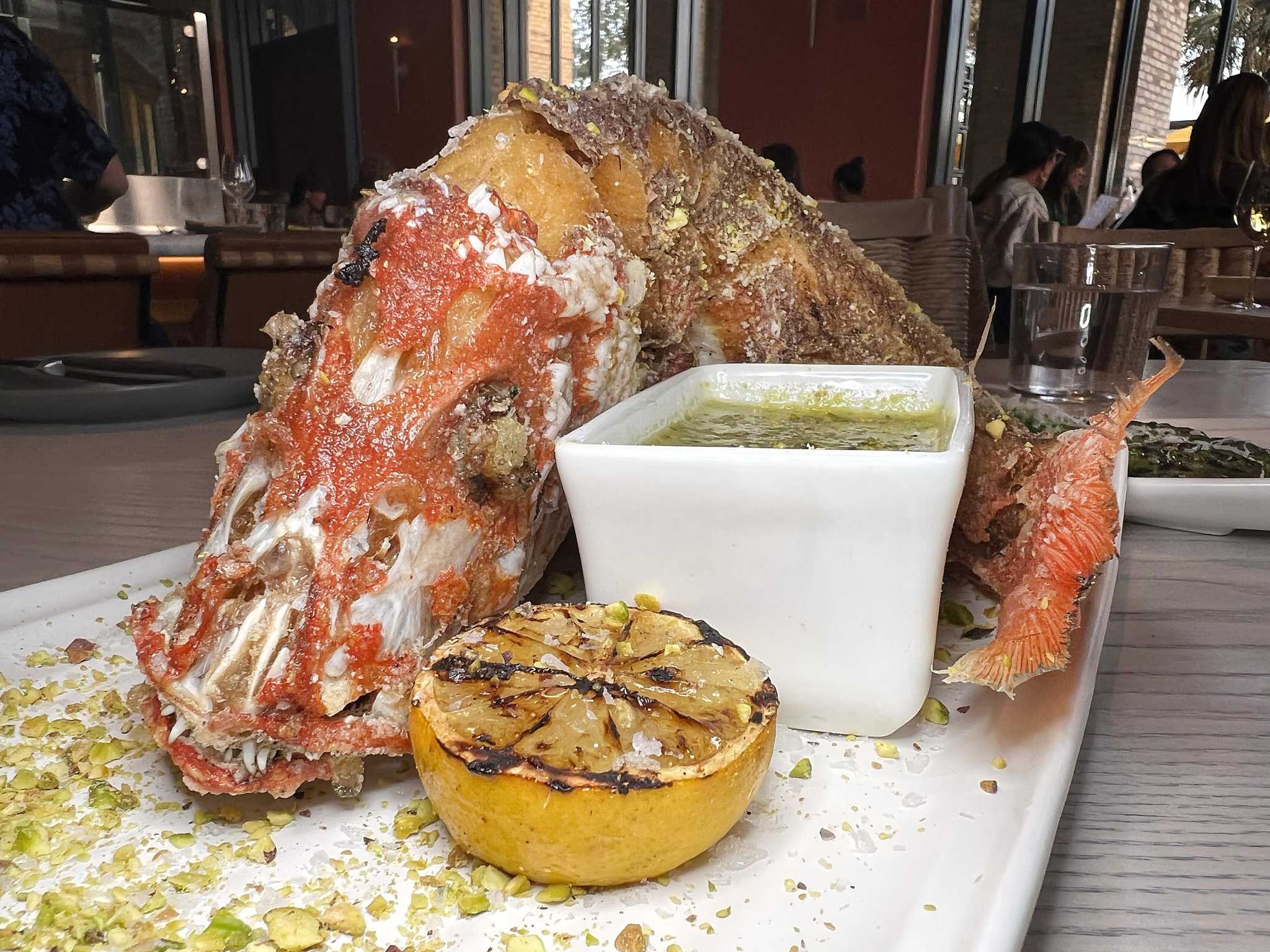 The new Pearl Allora spot takes on the weight of expectations
There's this thing chef Robbie Nowlin does on his @chef_drive Instagram feed. Image after image, he hoists people in his arms in front of the pass cuisine of Allora, the new Italian restaurant at the Pearl of which he is the executive chef.
In one, it's chef Jason Dady, whom Nowlin worked for at the Lodge in San Antonio. In another, it's Bistr09 chef and co-owner Lisa Astorga Watel, who is married to another of Nowlin's former bosses, then-Chez Vatel Bistro chef Damien Watel. Friends from former jobs, local celebrities, superfans. Big and small, he lifts them all.