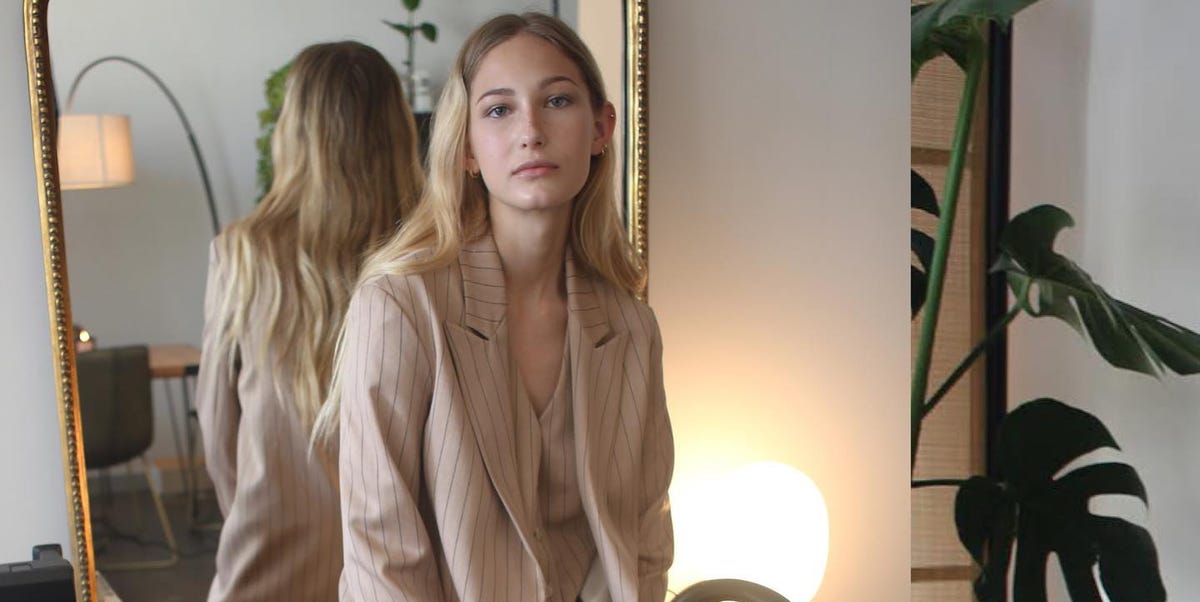 Saint Art merges the speed of fast fashion with a sustainable approach
"Sustainable" has become a buzzword in the fashion lexicon. But in terms of who does the work, the newly launched label Holy Art is on the shortlist of names that get this. From its use of unused fabrics with a rapid fashion-inspired design cycle and a unique approach to uniform apparel, the womenswear brand is tackling the industry's $500 billion waste problem under a single angle. The brand offers a practical mix of sportswear and athleisure in each "drop" or monthly release, entirely inspired by New York urban style.
Saint Art was started by industry vet Caroline Gogolak, co-founder of Carbon 38 sportswear website and the former head of retail for cult-favorite SoulCycle. Although production is a key part of the brand, it still comes down to creating pieces that women want to wear. "I've always been obsessed with so many streetwear brands that mainly dominate the menswear market and the idea of ​​creating a street style focused brand seemed like a white space that I really wanted to own," says Gogolak to BAZAAR. "So we see Saint Art as a new concept in American women's activewear. The customer is truly fashion-forward and trend-driven, but will never sacrifice fashion for ease or comfort…"
Taking note of fast fashion's fast turnaround time, the brand adopted a 30-day cycle. "There are so many inefficiencies in the industry that I'm very passionate about bringing them to light and hopefully leading change," she says. "When it comes to what people are going to gravitate towards and deciding how many units to put behind [an item] these decisions are made so far in advance and these long wait times really hurt brands' profits because they have to produce and customers move so quickly. With less profit and more rebates, it can be difficult for businesses to invest in sustainable initiatives."
Creative Director and Head of Design, Donald Olivier (a Jason Wu alum) created tie-dye pajama sets, a patent-effect micro-miniskirt, an elegantly tailored gray blazer, and slightly tailored ensembles for the January collection. A selection of comfortable yet luxurious outerwear (as seen on the singer Justine Skye recently) is also in the game.
"I personally love the juxtaposition of masculine versus feminine and romantic versus sporty," Gogolak says of the new line. "When you look at this collection, in particular, it's inspired by a game of uniforms, so it's focused on 'Wall Street' tailoring, the sweet suits, associated with the most preppy schoolgirls. In essence, it's is a real exploration of tradition, mixed with that downtown street style and also a bit of rock 'n' roll." Until the next cycle, that is.
This content is created and maintained by a third party, and uploaded to this page to help users provide their email addresses. You may be able to find more information about this and similar content on piano.io