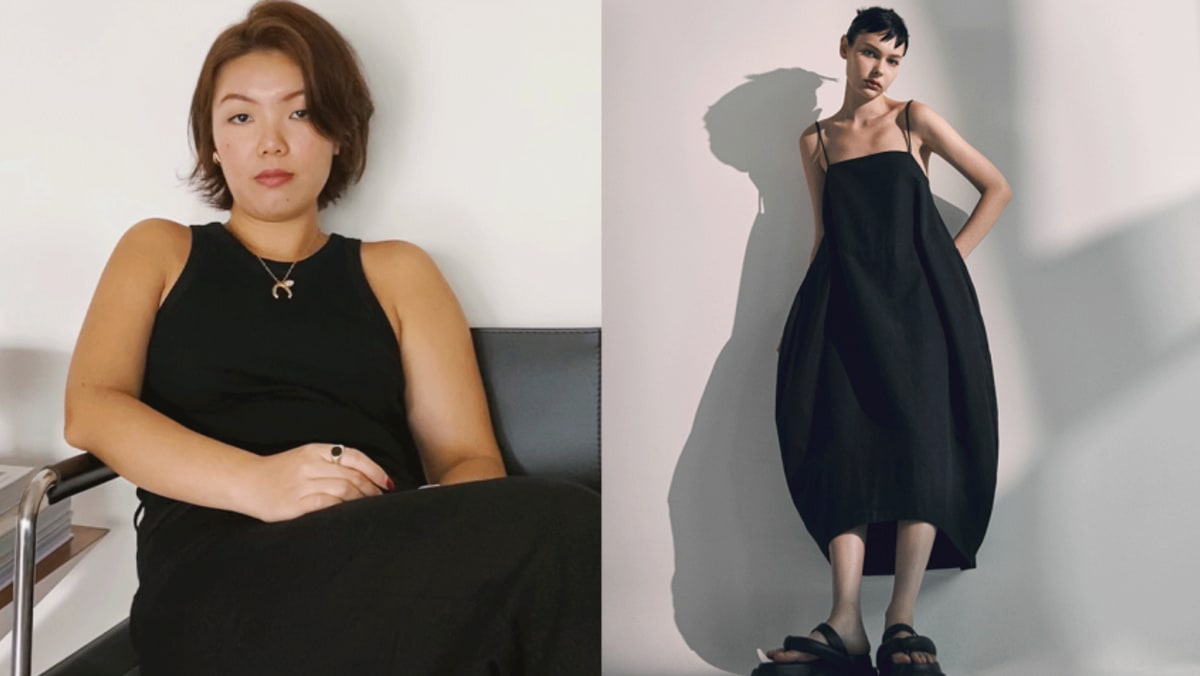 How designer Bessie Ye's 'creative vomit' led to fashion label Rye's gorgeous minimalist wardrobe basics
It is simple, clear and thoughtful.
WHAT ARE YOUR HERO ITEMS?
Basically, we do very well in the area of ​​wardrobe must-haves. Essential pieces for any good wardrobe. This includes a well cut and washed cotton shirt; a pair of effortlessly flowing flared pants; a relaxed fit dress with a sculptural silhouette; everyday round neck sleeveless t-shirt; and rib-knit tank tops that pair well with almost anything and everything.
AND WHAT IS YOUR OWN FAVORITE FROM YOUR COLLECTION?
It's hard. I'm biased because I've spent so much time and effort developing each piece in the collection, and everything becomes something of an object of affection. If I had to choose, currently, I would say our oversized cotton cropped shirt. I like its simplicity, but it's not that simple either. I put a lot of care into perfecting the proportion and the unexpected curved hem to make it slightly interesting. And I love washed cotton – always and forever.
WHAT IS YOUR CREATIVE PROCESS LIKE? HOW TO GET INSPIRED AND DESIGN A PIECE OR A COLLECTION?
My creative process generally starts from the constant dialogue between the worlds of art, design and fashion.
I draw inspiration from art movements (mostly early 20s), fashion photography, film, interior design, architecture, mid-century modern furniture (German and Belgian vintage makes you very enthusiastic!), nature, food and wine.
It starts with forming an idealized world in my head with whatever excites me. Then break those ideas down into small pieces, find out how to connect the dots, and finally solve one problem at a time. I don't think there is an absolute rule. The creative process flows freely in and out of my mind.
WHAT HAS BEEN THE MOST DIFFICULT PART OF RUNNING YOUR OWN BUSINESS?
Possible recruitment. The heart of any good company is the people behind it who give their best every day. Workspace culture is something we take seriously, cultivate and ensure we hire the right people who align with our values.
As a solo founder, I can't do everything myself. But I obviously didn't think that way when I started.
I wish hiring was simple, but it's not. Hiring is very trial and error. For me, the working chemistry has to be formed and everything has to happen effortlessly at the right time and in the right place.
The best thing that ever happened to me and the company was creating my own dream team. And through this process, I learned a lot about myself – my strengths and weaknesses, what things I do well, things I do average, and things I'm horrible at. It's true when I say Rye is my guru. There are so many valuable lessons I've learned running the business.
I am grateful to be able to work with a good tribe of like-minded people; we share common goals and values. When we are passionate about our work, we excel at it. And therefore, it makes work fun and hardly feels like work. It frees me and inspires me every day.
WHAT DO YOU WISH MORE PEOPLE KNOW ABOUT YOUR BRAND AND PRODUCTS?