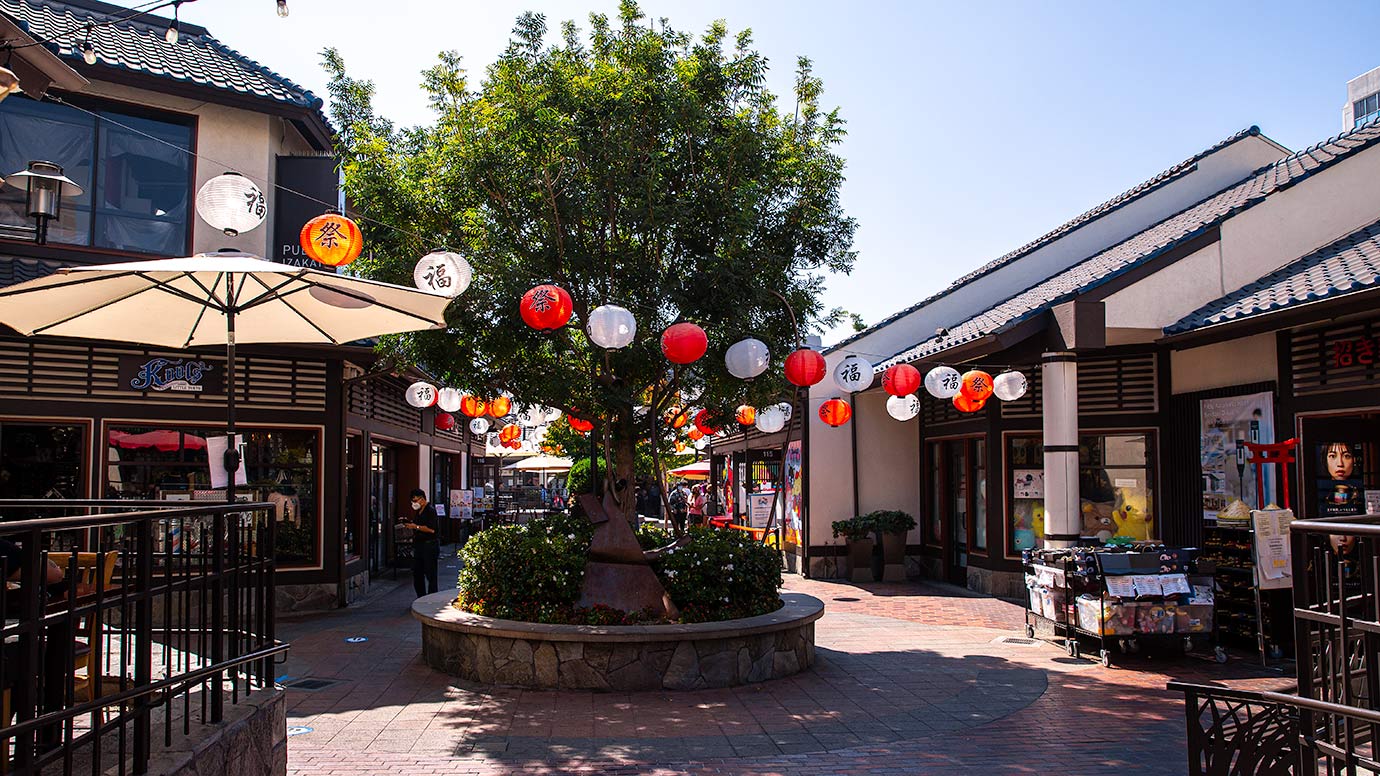 A handy list of things to do in Little Tokyo
Little Tokyo is one of only three remaining Japantowns in the country, and at over 135 years old, it's also one of the oldest neighborhoods in Los Angeles. Here you'll find a handful of heirloom family businesses nestled near hip dessert spots, Boba shops, Ramen restaurants, vintage shops, and cultural institutions.
Amid the eclectic (and ever-growing) mix, there's plenty to see, do, and eat. Use the guide below to start your adventures.
Advertisement
Best things to do in little Tokyo
The National Japanese American Museum -> The Japanese American National Museum is the only museum in the United States dedicated to sharing the experiences of Japanese Americans and the role they play in the history of nations. Get more information here.
Explore the Japanese Village Square -> Built in 1978 and located in the heart of Little Tokyo, Japanese Village Plaza is home to Japanese-themed shops and a variety of authentic Japanese cuisine as well as classic street food. Also located in the east square Nijia Market a story of a Japanese grocery store that offers unique products such as matcha snacks, ramen and take-out food. –> Get more information here.
Japanese American Cultural and Community Center (JACCC) -> Founded in 1971, the Japanese American Cultural and Community Center (JACCC) is one of the largest ethnic cultural and arts centers of its type in the United States. The center includes the Aratani Theater where performances are held, a culinary space for food-focused events, the James Irvine Japanese Garden, and art exhibits. Follow the JACCC Instagram for updates on special events for the many Japanese holidays held each year, such as Hinamatsuri "Girls Day" and Kotohajime. Get more information here.
MOCA Geffen -> The Museum of Contemporary Art's Little Tokyo Campus is the largest of MOCA's branches, offering over 40,000 square feet of exhibition space. Currently, the museum is only open on weekends and visitors must book tickets in advance. If you find yourself in Little Tokyo on a weekday, you can always spot some art by walking to the north wall of the MOCA Geffen building to see LA-based artist Barbara Kruger. Untitled (questions). Get more information here.
Advertisement
Try Mochi at Fugetsu-Do -> Fugetsu Do has been family-owned since 1903 and is the oldest Japanese-American-owned business in the United States. It offers a wide variety of handmade Japanese confectionery and a colorful selection of mochi. Some flavors, like Cherry Blossom and Ichigo Daifuku (mochi topped with a fresh strawberry), are seasonal while Chocolate and Red Bean are always in rotation. Get more information here.
Go for the Broken Monument -> The monument commemorates the heroism of Japanese-American soldiers who fought in World War II. He embodies the values ​​of courage, sacrifice, equality, humility and patriotism of Japanese-American veterans. Designed by Roger M. Yanagita and built in 1999, the monument is engraved with the names of more than 16,000 men and women who bravely fought so that future generations could live freely in the United States without fear of racial prejudice. Get more information here.
Double Tree Hilton Kyoto Gardens rooftop -> Located on the roof of the Doubletree Hotel is Kyoto Gardens, a half-acre oasis (seems bigger than it is) with trees, flowers, cascading waterfalls, tranquil ponds and views of downtown Los Angeles. Technically, the rooftop is for hotel guests only, but in our experience, you'll likely head to the garden level with no hassle. Simply enter the hotel and head for the lifts behind reception. Take the elevator to the "G" floor for the garden. If possible, come on a weekday to avoid being turned away due to special events and weddings. Get more information here.
Advertisement
A handy list of other little things to do in Tokyo
Where to eat in little Tokyo
Annual and continuous events
---
Want the best things to do in Los Angeles delivered straight to your inbox? Join over 60,000 Angelenos subscribed to our twice-weekly email newsletter!
By subscribing, you agree to our Terms of Service and Privacy Policy and consent to receive emails from We Like LA regarding partner news, events, offers and promotions.
Advertisement